"Waiting On" Wednesday is a weekly e
vent, hosted at
Breaking the Spine
, that spotlights upcoming releases that we're eagerly anticipating.
Trackers (Book #1) by Patrick Carman
Genre: Young Adult Fiction
Release Date: May 11, 2010
Publisher: Scholastic Press
Pages: 224
Summary:
In the 21st century landscape of bits and bytes, everyone leaves a digital footprint... even the most advanced cyber criminals. And that's where the Trackers come in. Four tech-savvy kids armed with high-tech video cameras and esoteric coding skills, the Trackers can find almost anyone, anywhere. Told through a collage of videos, text, and websites, Trackers #1 follows Adam, Finn, Lewis, and Emily as they become entangled in a high-tech, high-stakes game of cat and mouse with Shantorian, the world's most dangerous hacker. At least, that's who they think they're tracking. As the four dig deeper into the shadowy world of online crime, they soon learn that things aren't always as they seem.
Here's a promo video where Patrick talks about
Trackers
:
My Thoughts:
Trackers
sounds like an interesting spy thriller. The plot expresses great potential for this series!
--------------------------------------------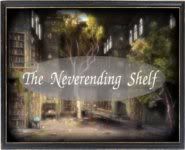 Like book recommendations? Then look no further, my blog buddy Kate from The Neverending Shelf has an amazing meme called, Recommend Me, check out her latest post
here
!