"Waiting On" Wednesday is a weekly event, hosted at Breaking the Spine, that spotlights upcoming releases that we're eagerly anticipating.
____________________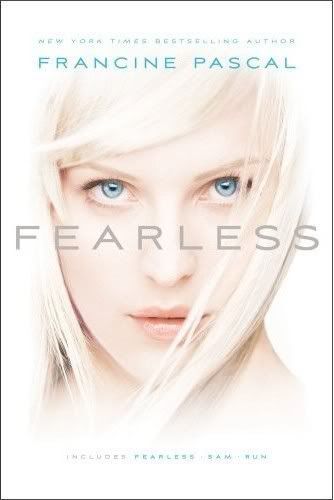 Fearless: Fearless; Sam; Run by Francine Pascal
Reading Level: Young Adult
Release Date: January 3, 2012
Summary:
Gaia is a brilliant, beautiful girl who is trained in three kinds of martial arts, has a reflex speed that's off the charts, and can climb mountains, box, wrestle, and break codes in four languages. She has no trouble throwing a grown man over her shoulders. She doesn't care what people think of her, and she's never scared…Because she is missing the fear gene. In this action-packed bind-up, Gaia makes her way through the treacherous halls of high school and is forced to come to terms with herself, the boys in her life, and her completely MIA family. But she can handle it. She is....Fearless.
My Thoughts:
Even though the description is a bit vague, I am still intrigued by the idea of a kick-ass protagonist. Plus, how beautiful is that cover! I look forward to reading this trilogy when it comes out.
What are your thoughts on
Fearless
?