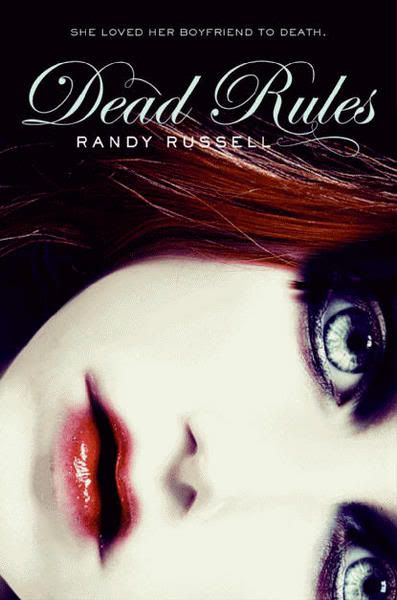 Dead Rules by Randy Russell
Reading Level: Young Adult
Release Date: June 21, 2011
Source: Received from publicist for honest review
(Thanks to JKSCommunications)
Till death
Jana Webster and Michael Haynes were in love. They were destined to be together forever.
Do
But Jana's destiny was fatally flawed. And now she's in Dead School, where Mars Dreamcote lurks in the back of the classroom, with his beguiling blue eyes, mysterious smile, and irresistibly warm touch.
Us
Michael and Jana were incomplete without each other. There was no room for Mars in Jana's life—or death—story. Jana was sure Michael would rush to her side soon.
Part
But things aren't going according to Jana's plan. So Jana decides to do whatever it takes to make her dreams come true—no matter what rules she has to break.
My Review:
Dead Rules just brought the sexy back in ghosts. I was never a big fan of ghost stories, until now. From the first page on, I was engulfed in the wholesome artistry behind the sinister and witty plot. The dark quality following the light humor was a great balance throughout the novel. My overall favorite aspect was the buildup in characterization. Each individual, right down to the secondary ones, all had a unique voice. Thus, making it easy for me to connect and sympathize with each dead person's tale. Jana, a quirky girl in love, falls to her tragic death in a bowling alley. Crazy way to go right? After all is said and done, Jana starts attending an afterlife "Dead School." This arrangement is like any other school, just with students who carry their heads around or have a dart stuck in their skull. I know what you're thinking, who would have thought that we would still go to school even after death! Well, for Jana's case and mine, this idea was flippin' spectacular.
When Jana was alive, her world consisted of Michael. The two were inseparable, right down to their future plans. With the loss of her life, and other half, everything she once knew was in shambles. But, when a mysterious note provides her with murderous information, her plan is to get in with the rule breaking Sliders, to get her foot closer to Earth. Mars, was the perfect bad boy in my eyes. His edge and pleasantly surprising good heart made him into just the right person for Jane to know. Plus, her roommates were just as amusing, even the ones who continually stopped her from going against the grain. By the end, I was left astonished at how everything turned out. The story couldn't have resulted in a better conclusion. Even though, I think a sequel might be in the works due to the open window left behind, or so I hope so! I loved this novel and everything about it. Also, because of Jana, I will now use the term, "Fart, Fudge and Popcorn!" Thank you Randy for writing YA, you just rocked my inner fascination with ghosts.
-Five people will win a
Dead Rules
button (picture above.)
-Open to US residents only.
-Contest ends on June 30, 2011.
Contest is closed.
Randy Russell believes in ghosts. He conducts an annual ghost seminar for the State of North Carolina and can be found most summers sharing true ghost stories at visitor centers in the Great Smoky Mountains National Park. He wrote Dead Rules because he believes ghosts should be allowed to share their stories of encounters with humans. He lives in Asheville, North Carolina.
For more info on Randy, visit his sites: