"Waiting On" Wednesday is a weekly e
vent, hosted at
Breaking the Spine
, that spotlights upcoming releases that we're eagerly anticipating.
Blood Song by Cat Adams

Genre: Adult Fiction

Release Date: June 8, 2010

Publisher:
Tor Books

Pages: 368
Summary:
Bodyguard Celia Graves has definitely accepted her share of weird assignments, both human and supernatural. But her newest job takes the cake. Guarding a Prince from terrorists and religious fundamentalists is hard enough, but it seems like the entire supernatural world is after this guy too. When she is betrayed by those she is employed to help, and everything goes horribly wrong, Celia wakes to find herself transformed. Neither human nor vampire, Celia has become an Abomination—something that should not exist—and now both human and supernatural alike want her dead. With the help of a few loyal friends—a sexy mage, a powerful werewolf, and a psychic cop—Celia does her best to stay alive. On the run from her enemies, Celia must try to discover who is behind her transformation…before it's too late.
My Thoughts:
I'm not really one to read Adult books, even though I am one. Ironic I know. But, their is something about this book that intrigues me. I love the thirsty looking cover and I am a sucker for a vampire book. I am really looking forward to this one!
What are your thoughts on

Blood Song

?
--------------------------------------------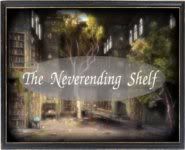 Like book recommendations? Then look no further, my blog buddy Kate from The Neverending Shelf has an amazing meme called, Recommend Me, check out her latest post
here
!